Lose Weight App for Men - App of the week
Lose Weight App for Men - App of the week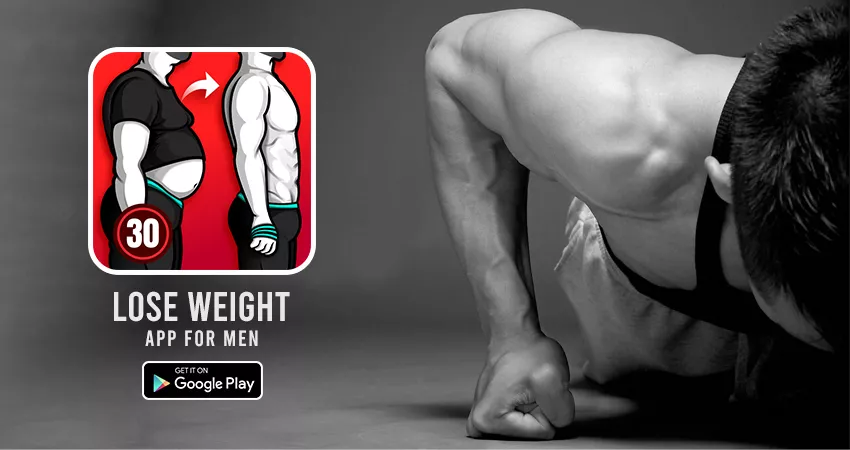 No time to go out for a gym? Don't fret get a 30-day workout plan on the go. Weight loss apps, blogs, youtube channels, are common platforms full of tips for females weight loss, but we found an amazing app Lose Weight App for Men on play store. The App provides the effective 30 days workout plan at home. The app is full of fat burning workouts. You can follow them easily at your home to lose fat from your belly, shoulder, love handles and can eliminate the men boobs. These super workouts act amazingly as a fat cutter. You don't need to work for hours 5 to 10 minutes from your busy schedule will be enough to lose weight.
In the Lose Weight App for Men, there is an option of low-impact which provides a friendly workout to overweight individuals. To follow these exercises no equipment is needed at all you just use your weight to lose weight or burn fat and build muscles. There are graphs to track your burned calories and progress of weight loss.
What the Lose Weight App for Men has in it
Three Difficulty Levels
There are three difficulty levels for all, both for the beginner and expert. All levels are designed by expert fitness trainers. The main focus while designing these workouts was on chest, abdomen and trouble spots of men to lose weight and to build muscles. The other reason for different exercise is that you can stick to it because repetitive things don't catch the individual's interest and consistency.
Low Impact Option
Low impact option is especially for overweight individuals its help then to prevent knee injury and joint displacement. This option allows for reducing the force placed on the joints.
Get Out of Men Boobs
Boobs like females in men are embarrassing. You are worried about it? Stop worrying in the Lose Weight App for Men many workouts target the chest. These workouts help to get rid of man boobs.
Lose Belly Fat
Belly fat is very common in men due to the hormonal imbalance like testosterone and they get fat in their midsection. By combining the Abs workout you can get out of belly fat very fast.
Customize Training
If the workout routine set there for 30 days didn't suit you or you are injured or facing some other issues you can customize your workouts by creating your list of workouts for30 days. You can replace unwanted exercise that you think can harm you. With exercise, you can also adjust the rest time during exercise if you think the set rest time is not good for you and you need more or less you can go according to that.
If we sum up the features the Lose Weight App for Men has the following features:
Different difficulty levels-you can choose according to need
Home base workout-no need to go out
No equipment needed-like gym
Customize settings-according to your physic
Like a personal fitness coach in your pocket
Fast weight loss without dieting
It includes workout reminder
Chart available to check the weight loss progress
Download from store
Android users to install this application to click