Leitz Phone 1: A Leica-Branded Smartphone Exclusive To Japan
Leitz Phone 1: A Leica-Branded Smartphone Exclusive To Japan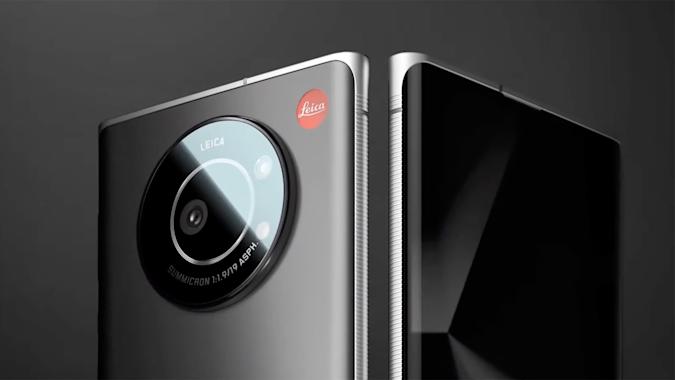 Leica has released its first Japanese phone. Inside, the phone is the same as Sharp's Aquos R6, but with a design and bump on the camera that has Leica's logo on it.
Leitz Phone 1 is designed by our own German design studio and uses clear simple handling characteristics. With its quality materials, the Leitz Phone 1 is a phone combining high quality materials with an elegantly slim design that captures all the essentials. The Leitz Phone 1 is designed to help you experience moments as they happen with quality that is unparalleled. Experience the best of what life has to offer by unleashing your creative freedom with unlimited shares.
The Leitz Phone 1 has a (2730 x 1260) pixel adaptive 240Hz 6.6-inch IGZO OLED screen. With the Leitz Phone 1, you can produce pictures with high quality details which impress with large-format prints. The Leica lens is integrated in the main camera on the back has a 20MP sensor with an f/1.9 aperture, which takes photos at 19mm equivalent focal length. The smartphone's powerful 1-inch image sensor will be given a boost from the Qualcomm Snapdragon 888 processor 5G mobile platform. The secondary selfie camera is 12.6MP.
The phone is packed by the Qualcomm Snapdragon 888 processor 5G. It has 12GB RAM, 256GB storage, and expandable microSD. The software is Android 11 with Leica's own custom interface on top. It also has an IP68 rating, and a 5,000mAh battery.
The price for the Leitz Phone 1 is JPY 187,920 ($1,700).
Check out Leitz Phone 1 specs
Operating system: Android™ 11
Dimensions/weight: ~162 × 74 × 9.5 mm/~ 212 g
CPU: Qualcomm® Snapdragon™ 888 5G Mobile Platform* Octa-core 2.8 GHz + 1.8 GHz
Connectivity: 5G / 4G / 3G
Memory: 12 GB RAM/256 GB ROM
Display screen: 6.6" WUXGA+ (1260 x 2730) Pro IGZO OLED
Main camera: 1" CMOS image sensor, 20.2 MP Aperture: f/1.9
Focal length: 19 mm (35 mm format equivalent) Angle of view: 98°
Low light ToF AF
Electronic image stabilisation
Front (selfie) camera: CMOS image sensor with 12.6 MP effective pixel count Aperture: f/2.3
Focal length: 27 mm (35 mm format equivalent) Angle of view: 78°
Wi-Fi®: IEEE802.11a/b/g/n/ac/ax
Bluetooth®: Version 5.2
Battery capacity: 5000 mAh (inbuilt battery)
Waterproof/dustproof ratings: IP5X** and IP68***
Biometric authentication: Face scan and fingerprint sensor (Qualcomm® 3D Sonic Max Sensor)
Other features: Mobile wallet/NFC