How to Connect Wireless DeX with Galaxy Note 20 | Note20 Ultra
How to Connect Wireless DeX with Galaxy Note 20 | Note20 Ultra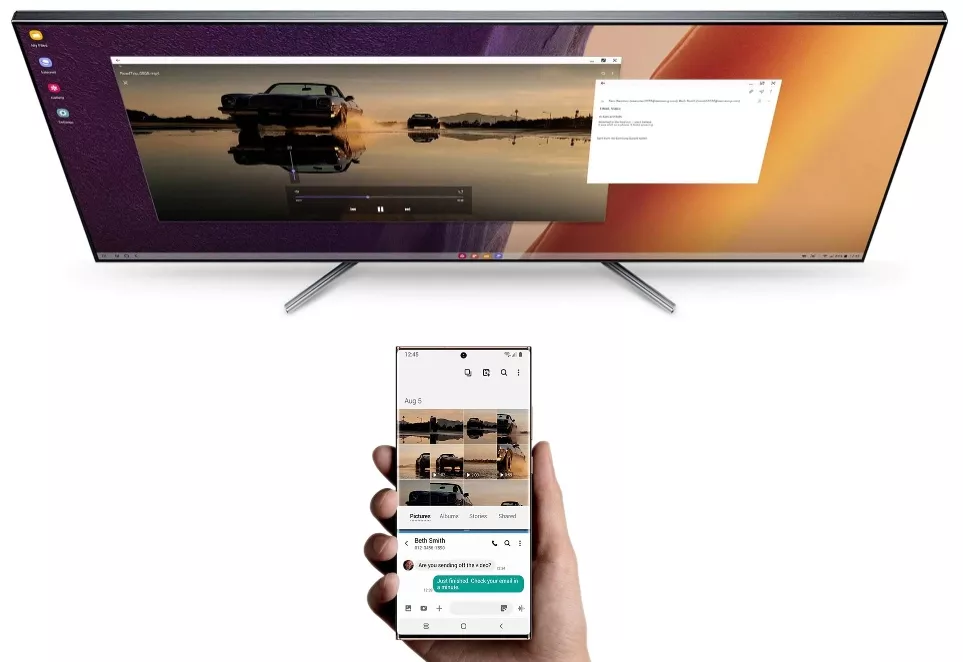 Samsung DeX is the service that allow a user to connect it smartphones with Laptop, computer or any other external display. When 1st Time Samsung DeX was introduced, it also grabbed an accessory with it to use. now in Samsung Galaxy note 20 it offer to connect without any accessory. It is an important component of Samsung Galaxy Note 20. Samsung Galaxy Note 20 has launched new three-finger Touch Pad controls to Samsung DeX for easier navigation when you are using Samsung DeX.
How to connect Samsung Galaxy Note 20 DeX:
Open the Quick Panel.
Swipe downwards, Tap on Samsung DeX.
Select the Smart TV, from detected list
Tap Start now on Samsung DeX.
Now accept the connection request from your smart TV.
It will show you notification, when it is connected.